compassionate leadership: because kindness pays
Do you yearn for a happier, more productive workplace?
Exceptional leadership is not a divine gift; bestowed upon a lucky few the day they are promoted. Rather, it is a skill and, like all skills, it can be learned through study and practise.

Cinealta's leadership training transforms individuals into exceptional leaders capable of eliciting optimal performance from staff. Our unique program 'The 8 Principles of Exceptional Leadership'™ is the product of more than 17 years of international leadership experience.

Exceptional leaders transform organisations into places where staff view their work as exciting, meaningful and stimulating.

Organisations that invest in their leaders increase productivity and profitability through the mobilisation of highly engaged workforces motivated to perform at their highest capacity.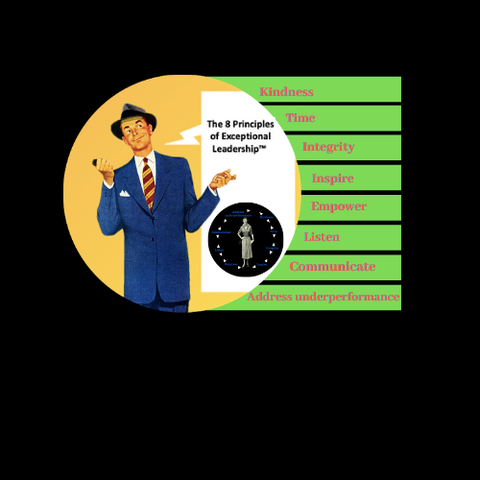 OUR MISSION
To equip leaders with the skills to be exceptional by educating them to elicit optimum performance from staff.
To contribute to the creation of a world where every worker feels the bliss associated with contribution and success.
OUR VALUES
We value integrity, professionalism, authenticity and compassion.
These values motivate us to get up every morning and are the reason we are so passionate about developing stronger and more effective leaders.
Online Learning
The 8 Principles of Exceptional Leadership™ - at your own pace
10 lessons
$695 enrolment fee*
Face to Face Learning
Two-day face to face training course presented in house by a Cinealta trainer
Leadership consulting
Tailor-made for you
Cinealta works with individuals or small groups
Watch a video introduction to the course
Youtube content can't be displayed with your current cookie settings. Select "Show Content", to view content and agree to the Youtube cookie settings. Get more info in the Youtube Privacy Policy. Opt-out here at any timecookie setting.
Show Content
Click on the buttons below to visit our socials